In mid-2015 the supply and installation of GPS repeaters was in full flow.
We were working with a number of fire services, police forces and hangar operators among others; the number of system sales was fast approaching 500 from the first three years of business.
Alongside this activity, we received a number of enquiries for a repeater that would allow use of Iridium voice and data equipment indoors.
Now, apart from a basic understanding of what Iridium is, I had no idea if such a repeater system existed.
So I did what anyone in the same situation would have done – some serious Googling!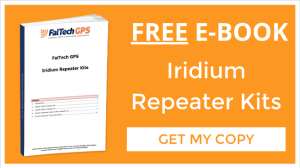 What did I find?
Well, the Iridium satellite constellation is a fascinating thing. The home page of the Iridium Inc. website says it all in one concise statement "The world's only truly global mobile satellite communications company".
Based in Virginia, USA, the company operates 66 low-Earth orbiting (LEO) cross-linked satellites that constitute the world's largest commercial constellation.
The graphic shows the satellites rotating the earth in a pole-to-pole direction, arranged in 6 orbits of 11 satellites each.
No matter which way you look at this – Iridium is seriously cool technology.
Of course it has a serious side to it as well; the Iridium network provides critical communications coverage anywhere in the world, crucially where there is no primary communications network (landline or cellular) available.
However, in common with a lot of wireless communications systems – it generally doesn't work indoors due to the blocking nature of the building structure.
Next question: who makes an Iridium repeater to facilitate indoor use?
Up until now we had specialised in GPS repeater systems which provide a one-way signal path from orbiting satellites into any indoor space that is otherwise signal-deprived.
By comparison, Iridium traffic is a two-way situation; there is an incoming (downlink) and an outgoing (uplink) signal path.
After much research and a few long-distance phone calls, FalTech agreed to promote and distribute a range of military-grade Iridium repeater systems from Foxcom, based in Israel.
They're extremely robust (DO NOT drop one on your foot!) repeater systems were designed and built initially for the Israeli military; they allow coverage indoors up to 3Km away from the outdoor antennas using optical fibre technology.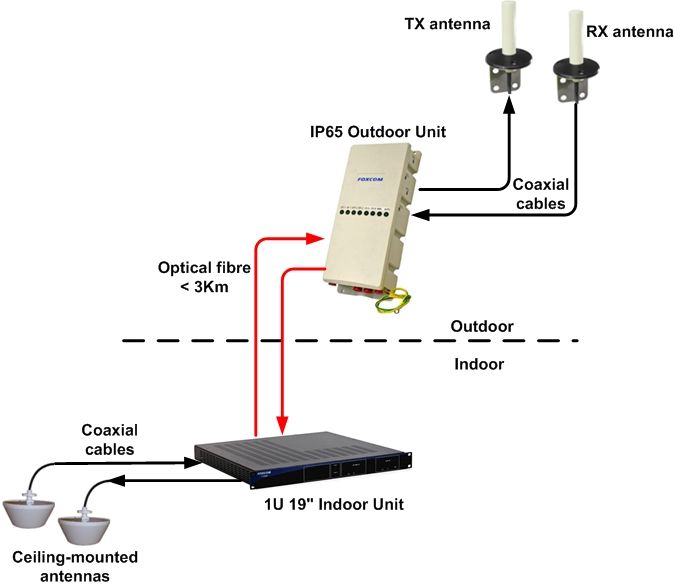 There is also a coaxial-only repeater system for situations where a long optical fibre link isn't required; essentially the outdoor and indoor units have been combined into one single enclosure with connections for two outdoor and two indoor antennas.
There is a lot more information within this site about different applications for an Iridium repeater – please take a look and let us know if we can help you with your indoor coverage requirements.
Phil Whitting
FalTech GPS
01326 336 444