GPS amplifier +16dB
The GPS line amplifier allows for longer cable runs between the outdoor GPS antenna and the indoor repeater unit(s).
Signal gain is +16dB at the GPS L1 frequency band (1.575GHz); a built-in filter removes unwanted signals that may have entered the cable.
The amplifier requires a 5V DC power supply which is fed through the coaxial cable from the attached repeater unit; this DC voltage is also passed on to the outdoor GPS receiving antenna (or in some applications to another GPS line amplifier).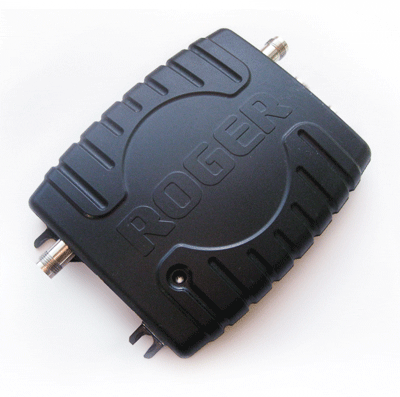 Technical Details
Size: 110 x 143 x 28mm
Weight: 135g
Operating temperature: -35 to +85°C
Power supply: powered through the coaxial cable from the GPS repeater
Frequency Range: 1575.42 +/- 15MHz filtered
Impedance: 50Ω
Noise figure: <5dB
Gain: +16dB
Connector types: both TNC socket
---
Waterproof (IP67) 16dB GPS amplifier unit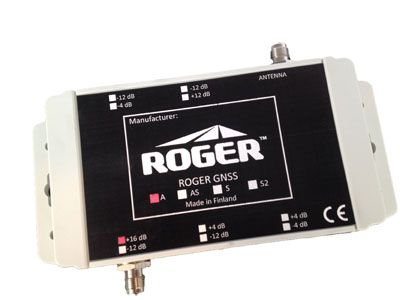 For environments where moisture and/or dust ingress is a problem, this IP67 version of the GPS amplifier is ideal.
The amplifier specification is exactly the same as the standard unit shown above, the only differences are as follows:
Size: 200 x 119 x 39mm
Weight: 240g
Enclosure: IP67
Input connector: TNC-socket
---
Use cable with lower loss, or use an amplier, or both?
Standard RG58 coaxial cable works well for distances of up to 30 metres from antenna to repeater; any longer than this and signal losses through attenuation become significant.
This situation can be overcome by using a cable with a better loss characteristic; generally the thicker the cable the less attenuation is experienced.
FalTech GPS can advise which cable type is most suitable for any situation – just call and let us "do the math".
We know all the loss characteristics of a wide range of cable types and can calculate whether your situation can be solved simply by deploying low-loss cable, or by the addition of an amplifier.
---
Using an amplifier to extend antenna cable range