GPS over fibre splitter with up to 32 coaxial connections
GPS over fibre splitter supplies signal to 8-32 coaxial connections.
Perfect for a data centre fan-out environment where up to 16 devices can share a single GPS antenna.
Local Integrated GPS Splitter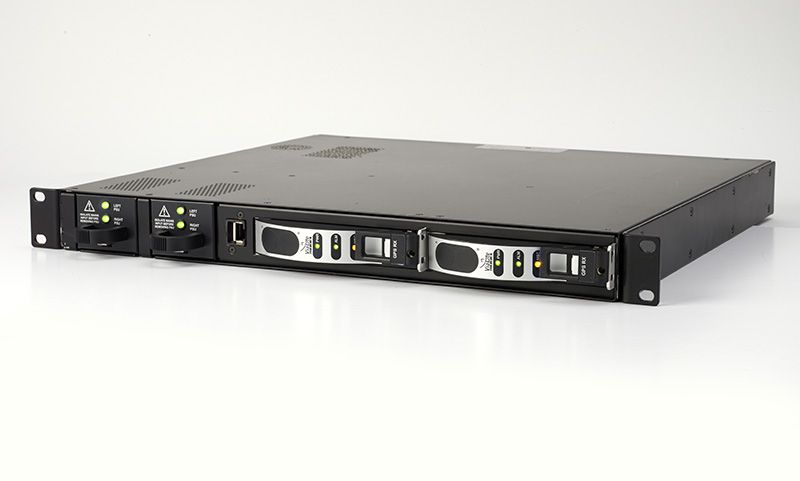 Point to multi-point
Multiple configuration options
1 x 8, 2 x 8, 4 x 8, 1 x 16, 2 x 16
Up to 4 GPS optical receivers
Optional built-in SNMP card
Splitting function is lossless
Dual redundant PSU
5 year warranty
The ViaLiteHD GPS splitter is designed to minimize rack space, taking up just 1RU of height.
The chassis is available with 1-4 RF over fibre receivers with 8-32 outputs depending on configuration.
All 8-32 channels can be lossless when paired with the appropriate optical RX receiver unit.
Example configuration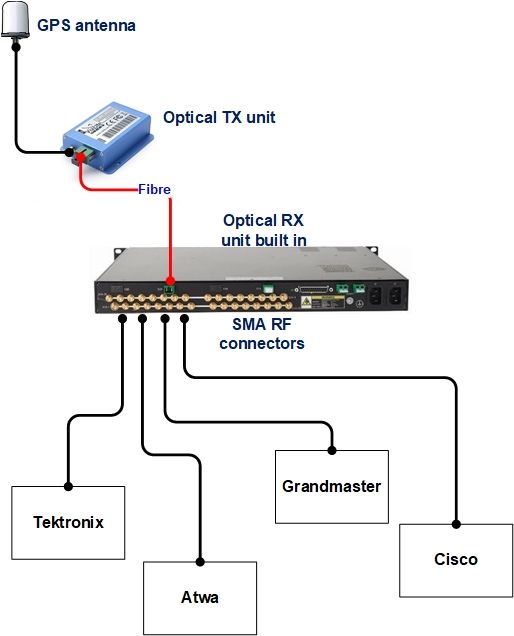 The internal RX unit inserts signal gain to ensure lossless transmission to attached devices.
1 x GPS over fibre optical TX unit
1 x Local Integrated splitter chassis
1 x built-in optical RX unit
1 x internal 8-way splitter
8 x coaxial outputs
Groups of 8, 16 or 32 ports can be allocated to different clients in a data centre environment.
Or all 32 can be made available in one space and shared between one client/application group.
Internal splitters have either 8 or 16 ports, mapped to the rear-mounted RF connectors.
For a 32-port splitter, at least two optical inputs will be required.
Applications
Data centre timing
Network timing distribution
Banking institution timing
Scientific timing distribution
Cellular test environments
| | |
| --- | --- |
| Configuration Options | |
| GPS RF splitter outputs | 8 | 16 | 32 |
| Optical RX units | 1 – 4 optical receivers; single port and dual port |
| Optical connections | Blind mate; hot swappable |
| Built-in SNMP | Internal HRC-3 SNMP module |
| Built-in amplifier | Up to 25dB gain |
| Mains power | 240 VAC; Dual redundant PSU |
| DC power | +48 VDC input |
This very flexible RF splitter can be configured in many different ways.
For assistance with your application, do get in touch and let us help create the most appropriate system for you.