To enable development and testing of infotainment systems, FalTech has designed and installed a multi-function repeater system inside a research facility which previously was an RF-denied zone.
Background: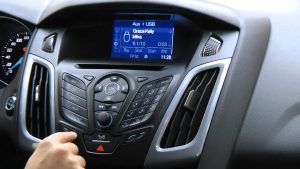 In-Vehicle Infotainment (IVE) and In-Car Entertainment (ICE) systems are integral to most vehicles these days. In this connected world, the minimum expected level of equipment in a new car includes FM/DAB radio and GPS satellite navigation systems.
Not to mention video players, in-car internet and WiFi, USB and Bluetooth connectivity and eCall technology.
One automotive company that FalTech GPS worked with was having a problem with a lack of GPS, FM and DAB signals inside their research building due to the blocking effect of the largely steel structure. The situation caused frustration and delays as the only way to test any of these systems was to take the prototype vehicles outside in order to receive a usable signal.