Tactical/portable GPS repeater kits
For rapid deployment in temporary situations where GPS signals are needed inside any GPS-denied internal space.
This compact, portable GPS repeater system is designed for use in MISSION CRITICAL and PUBLIC SAFETY roles.
It contains a complete GNSS/GPS repeater kit in one enclosure; provides indoor signal within a few minutes of arrival on scene.
Three options available:
GNSS-TAC-H  Tactical repeater kit for GPS L1, GLONASS, Galileo, Beidou
GNSS-TAC-L1L2G1GA-H  Tactical repeater kit for GPS L1, L2, GLONASS, Galielo, Beidou
GNSS-TAC-L1L2-H  Tactical repeater kit for GPS L1, L2
Each kit includes:
GPS repeater unit covering GPS L1/GLONASS/Galileo signals
Battery pack (8 Ah)
AC power supply for charging the battery pack or running the system on mains power
Trimble Bullet outdoor antenna
Mounting kit for the antenna
Cable reel with 20m coaxial cable (others available)
Fused to protect against system over-current
Input for 12V DC power from car battery or cigarette lighter
Available in hard or soft casing.
GNSS-TAC-H: hard case option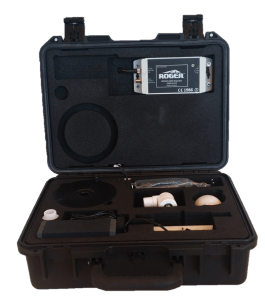 The hard case is made by Peli – world-renowned for making the toughest cases available.
The repeater system is encased in a protective foam insert that protects the contents from impact.
Simple operation:
Open the case and point the lid towards the area where signal is required
Reel out the feeder cable and set up the outdoor antenna
Power up via mains or battery