GPS Repeaters For Tunnels
Accurate positioning and timing information may be a requirement for some GPS-enabled equipment underground.
If there is a clear view of the sky at ground level, a GPS antenna can be installed to receive data from the satellites.
From here a coaxial cable is installed to carry the signal to the underground location where it is required.
If the cable run is too long, and losses become significant due to attenuation, line amplifiers are available to overcome this situation.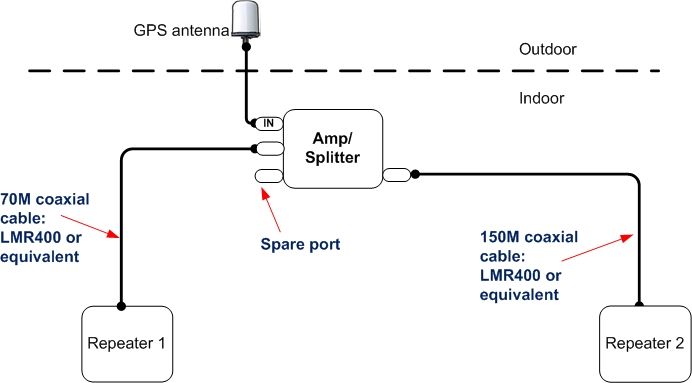 The example shown to the right illustrates an installation in the Crossrail tunnel underneath the streets of Central London.  Large-bore mains water pipes are continuously monitored for leaks and the telemetry equipment requires accurate timing signals from a receiving antenna at street level.
Further Information
A repeater kit comes with all you need to get indoor GPS signal in a tunnel.
For larger areas where one single repeater is not enough we can offer you a custom-designed-system to meet your exact requirement.
Contact FalTech GPS if you have any questions or call 01326 336444.